You could say my Sunday was very well spent at a new spot I tried out in Mountainside, New Jersey. For those who don't know, I am from New Jersey — born and raised — and my dad brought up the idea to try this new place he'd been wanting a milkshake from for the longest time.
This restaurant is called Echo Tap and Grill Although I am a pretty picky eater, I had an amazing dish from here and would love to go back again. I had the chicken tacos after having craved tacos for over a month. Check it out below.
Just looking back at the picture, I am getting hungry once again. But below is another dish my sister tried. I"m not super big on sweets but I had to try some of the chocolate when I saw it.
Took some pictures during golden hour inside after eating the amazing chicken tacos.
The food presentation was truly amazing and it tasted just as good at it looks. Here are some pics of the inside. If you want a trendy, but affordable restaurant with a nice view check out below.
Not to mention the beautiful fireplace inside that we got to sit right next to.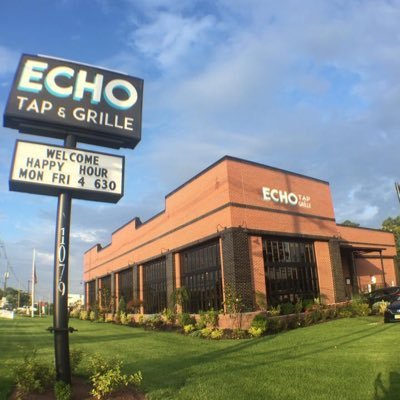 Some more pictures of the food I found online
Really recommend checking out this place if you ever happen to stop by around or are in the New Jersey area!