As we continue our Interview series, today's spotlight is on Mary Fitzgerald, a realtor for the Oppenheim Group based in California and is also featured on the Netflix reality show Selling Sunset — a show with a mix of drama bringing you behind the scenes on a real estate brokerage firm working with high-end and luxury million dollar homes in the Los Angeles area. The show first aired in March of 2019 and since then has had 3 season released on Netflix with now 4 and 5 being renewed. I remember binge watching all 3 seasons over the summer and couldn't wait for more!
In today's interview, we dive deeper into getting to know Mary beyond the show and from what we see on social media. We also talked about advice that she would give anyone looking to possibly work in the future with the Oppenheim Group, how she likes to de-stress and unwind at the end of the day after working, her favorite listing from the show, a new one coming to seasons 4 and 5 and more!
Head over to our Instagram @glamourandguide and let us know your favorite piece from this interview and who you'd like to see next!
Disclaimer: Some responses were either cut down or edited from the Zoom for the purpose of the interview.
---
---
Can you tell us a little bit about yourself. (Where you're from, your career, etc.)

M: "I'm from Indiana. I moved out to L.A. after college, went to college for radiology. When I got done with that, I worked in a couple of hospitals and it wasn't really the career path I want to keep going on. When I moved to L.A., I got into real estate and I've been doing it since 2008."
As a realtor at the Oppenheim Group, what does a day in the life look like? Whether it's meetings in the office, meeting with clients, etc?

M: "Everyday is different for sure. And it changes everyday all day. It depends if we have escrows going on, inspections, so either you go to inspections and make sure everything is going well and explain that to your buyers or sellers. Then, sometimes doing showings, getting listings prepared, setting up photography and staging, meeting with stagers. We used to go preview listings on Tuesdays. We'd have brokers opens where we'd go between 11 and 2, everybody would go kind of like an open house but just for brokers. And, now since COVID we haven't been able to do that. And on Sundays we would do open houses for any of our listings but also not been able to do that since COVID. So in between, we just work from home or work from the office, looking up listings, touching base with old clients, trying to keep the communication going, and sending out listings to people."
---
---
What are some challenges that realtors may face whether they're new or old in the real estate industry?

M: "There's definitely lots of them. For me personally it's people wasting our time just because of the show. They just want to talk to us so we have to spend so much extra time vetting people out to make sure that they're legit. It would be preferred if people would just say they want to talk to us and meet us and that's fine. I'm always happy to do that. I just don't want to do a bunch of work that's just wasted time. A lot of time we work for people that are legit and then they change their mind and find something else. Or someone else will end up getting a real estate license and they decide to end up going with them after we are working with them for like 6 months so it happens all the time! You put in months and months of work and then nothing happens and it's just time wasted but it's part of the industry so that's a big one that is a disadvantage. Sometimes you meet someone though and it'll happen really fast and you make a ton of money after showing them one property so overall it balances out."
---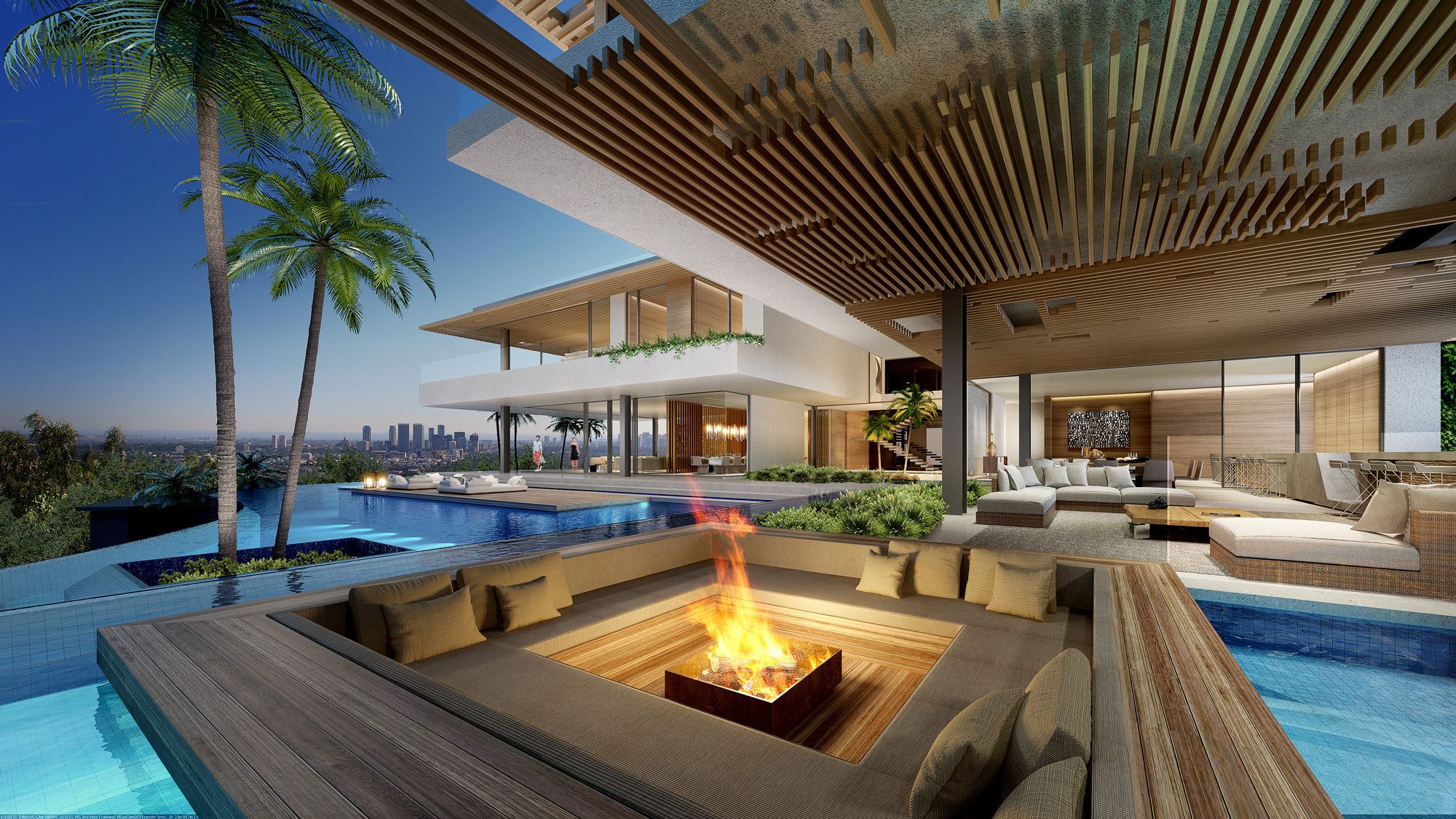 ---
Do you have advice for how people can set goals for themselves for houses they want to sell and how they can achieve them?

M: "Insist on pricing the property correctly. Don't try to get a listing by saying it's worth like the highest price. Make sure the house is worth that price and be honest about that with the clients. Even if they don't get the listing right then, the people will respect your honesty and keep that in mind and call back whenever a new agent they hire can't sell it because it's completely over priced. All the agent is going to do is waste their marketing money and waste their time because the house will never sell if it's severely over priced. And every seller thinks their house is worth more than it is. But especially in this market, it's better to price aggressively well and then it'll get more offers in over asking in most situations."
I've heard that the Oppenheim Group has a new office now in Newport Beach. For aspiring realtors out there who'd like to work with the OGroup, what qualities does Jason look for within potential candidates to work with him? 

M: "He wants to see numbers people have done and he will take on newer agents like he has already but he has to see something special such as super driven and very personable. Either that or a have big data base and even if you're new in real estate, just an outreach that sets you apart from someone else. But right now he's looking for more seasoned agents."
---

---
And for those who'd like to be a part of the luxury real estate industry, what's your personal advice on how they can make it big and keep their head up wth it being such a competitive world?

M: "When people first get into real estate, go with a brokerage that has a good mentorship system so that they get trained the right way. Then, just being associate with a company that's reputable and sometimes teaming up with a bigger agent can sometimes help in the first few deals if you want to break into that industry and get clients of your own. If you team up with someone bigger to get that listing, then it starts snowballing where people will see what you've done in the past and see you've had a big listing. I had to do that in the beginning with Jason where I'd just show people that I have the history in the Hollywood Hills. I had a lot of history in beach cities but then in the Hills they're like 'what have you sold?' and well nothing here..but over there I did! It's such a unique area that you have to know what you're doing. So I've teamed up with Jason where people had faith that you know the homes and you know the area well. Then people just trust you, see how you work, and you can go on about your own and do it."
---
---
Is there anything exciting happening currently with the OGroup besides the expansion of the office?

M: "Getting ready to start season 4 and 5. I've got a couple potential really big sales coming up. One big listing that is in the pipeline and that's a 30 million dollar listing. Then, a buyer that is looking in a higher pricer point than that. We just got French Montana's listing. We're getting ready to list it shortly and getting it prepped but it will be in the new season. And he will allow it to be filmed."
---
---
How do you keep up with your personal life, working hard, and making time for yourself to make sure you're the best you can be? 

M: "It's hard. I typically put myself and unfortunately my relationship on the back burner for work. It's a tough balance. But Romain works so much too. That part makes it easier. He works more hours than I do. So, I think getting to see each other is pretty difficult but whenever we do have time or we can carve out something like, for instance the other week he was staying down in Orange County because he was doing build out on an office. I went down and spent the night down there to try to be able to see him and I had some clients that I tried to organize everything where I can see them too. Then we went to dinner down there and I try to make everything work at the same time. It can be a lot, especially when we're filming because that can take up a lot of extra time too. But, I sleep too. If it's personal time for me, I like to silence my phone and curl up on the couch and watch T.V. and take a nap. Just giving myself a little mental break. I never used to watch T.V. that much, but that's the best way where my mind can stop thinking and stop planning 'okay what else do I have to do?' and 'who else do I need to call?' because I can just like get away for an hour and fully relax. Also, trying to work out more which has helped and the working out Mirror I've been enjoying a lot too."
---
---
What's one of your favorite listings that you've done whether it's been shown on Selling Sunset, or one you've done recently? 

M: "Oh my wedding venue! Doheny. That's definitely my favorite house. It was just so beautiful and well done. It's not the biggest but it's my favorite. It's just a different style and architecture compared to the other homes in the Hills. I like more of a classic or European vibe rather than super modern."
How do you like to unwind and how do you handle some of your most stressful days?

M: "Turning off my phone and disconnecting just by watching T.V. I hang out with Jason and my friend Nicole and Chrishell a lot to unwind. We'll have a drink and just laugh to unwind. And that typically helps de-stress. Other than that, just turning off access to the world and watching T.V.
---
---
If you loved this interview and want to keep up to date with Mary and the show, follow her @maryfitzgerald
Thank you so much for reading!
Feel free to leave to leave requests in the comments or on any of our social media. Use our #glamourandguide to tag us in your posts. New posts on our blog daily!
Disclaimer: All photos not mine are given credit to their owner/source. Photos which are mine will be included in a caption.
Join the official Glamour and Guide Facebook Group here for behind the scenes content, upcoming posts, meet other bloggers, and more!