The cover of Vogue Portugal's April 2020 magazine was a man and a woman, Bibiana Baltovicova and Adam Bardy, kissing while both wearing surgical masks. This image was captured by Branislav Simoncik. Despite there being a lot of controversy with this idea of exploiting a pandemic to make some profit, there is still an agreement a lot of people can come to which is what Vogue Portugal does take their covers to the next level. Compared to almost every other Vogue Magazine, the Portugal Edition always seems to take the spot definitely knocking out Vogue US.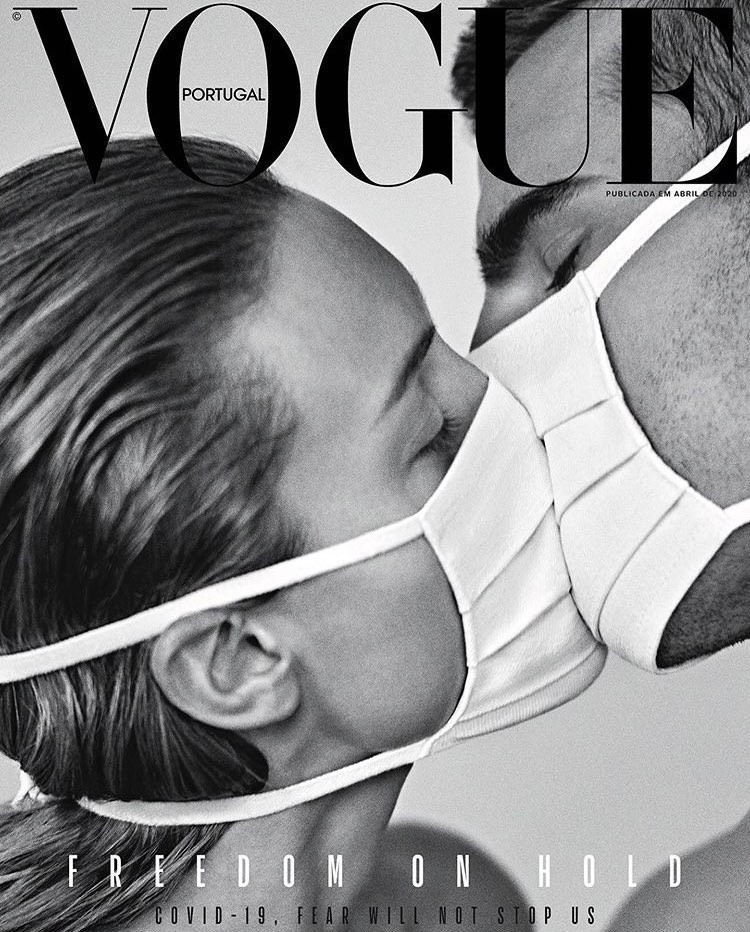 Not only is this cover a representation of the virus that continues to spread globally, but It is remarkably compared to the 1946 film called The Beast with Five Fingers in which there is a scene of a man and a woman kissing as well through their masks (as shown below.)
For their March 2020 Cover, Vogue Portugal also offered a free download for anyone globally who would like.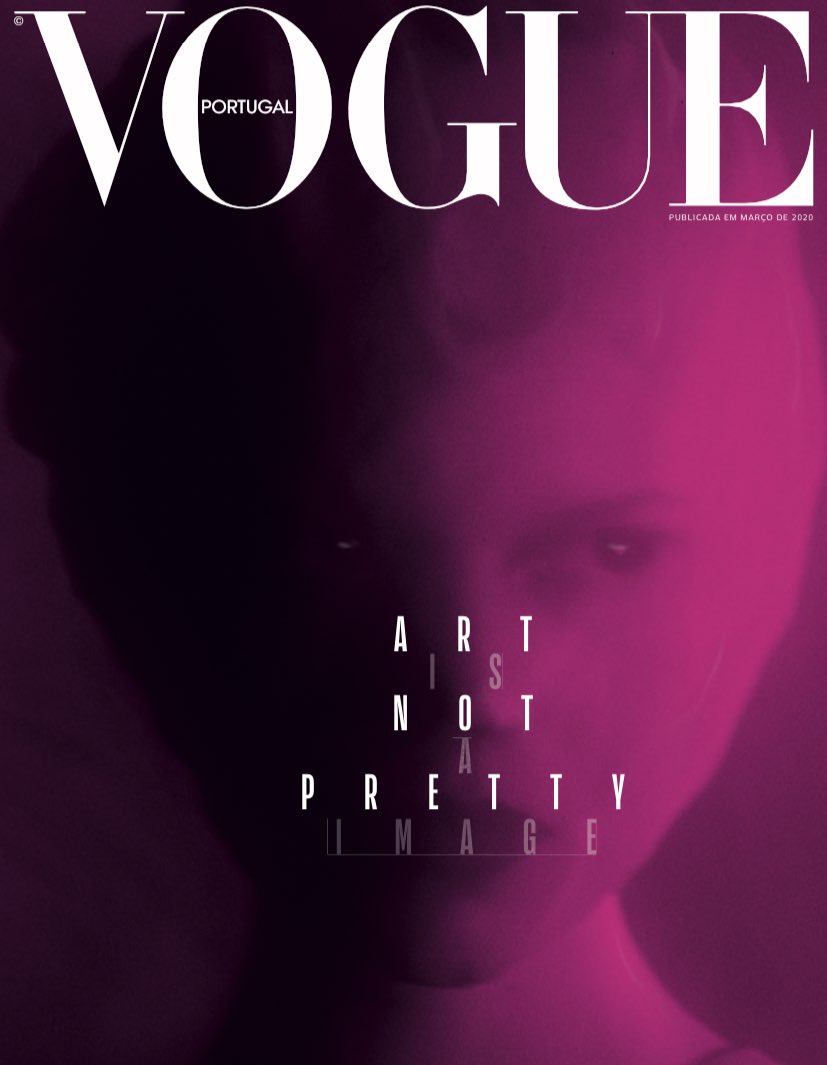 If you would like to download, click this link!
When you go on the website for Vogue Portugal, there is also a section where you can read about Inspiring Women from actors, to athletes, models, and more. Taking it back to 2002, Vogue Portugal was created, launched, and released in October of that year. It was licensed under the Media company called Cofina Media. This is a Portuguese media conglomerate with many other industries involved. Staying true to it's physical form of a fashion magazine, they did not launch their online edition for others to see until May 2011. Following this, it was nominated for a Fashion Award the year after. The Fashion Awards Portugal is a "fashion and lifestyle event for industry professionals…to promote Portuguese fashion (modelmanagement.com)."
Paulo Riberio, founder of the Fashion Awards Portugal, combined the fashion and lifestyle into a more business aspect by taking it to the world of television. According to this interview with modelmanagement.com, Riberio says,
"After 8 years in Fashion TV Management, I found that the recognition of Portuguese fashion professionals and new talents was not at a good level."

Paulo Riberio
Riberio took this and created his own concept of his award system by bringing together people in this large industry and having them receive press, awards, and win to finally get the recognition they truly deserved.
The first international Vogue magazine that was launched was British Vogue in 1916. The original Vogue was released to the public and put on newsstands in 1892, December 17th in New York for as little as 10 cents. Condé Nast bought this magazine then in 1905 and became a monthly magazine in 1973.
With over 400 images that are published into the magazine itself, there is no doubt that a lot of hard work and pressure go into making one of the most popular and infamous fashion magazines in the world.
In 2002, Paula Mateus took over Vogue Portugal as the Editor-in-Chief and how she spent 15 years running this. In an interview with her from chicheveryweek.com, she describes some of her earliest fashion memories including her maternal grandmother being a huge inspiration to her and how she never left her house without gloves and her hats. Her first job in the industry according to the interview as well was working at a magazine called Élan which curates the art and scenery of Northern Virginia. She worked there as a fashion assistant then became the fashion editor.
Things continued to excel for her as she was then invited to work at another company, started as a fashion assistant again for almost a decade. Once she moved to a publishing house in the fashion field to work, she was then introduced at the idea of being the director of Vogue Portugal where she has been since its launch. 15 years later, she stepped down.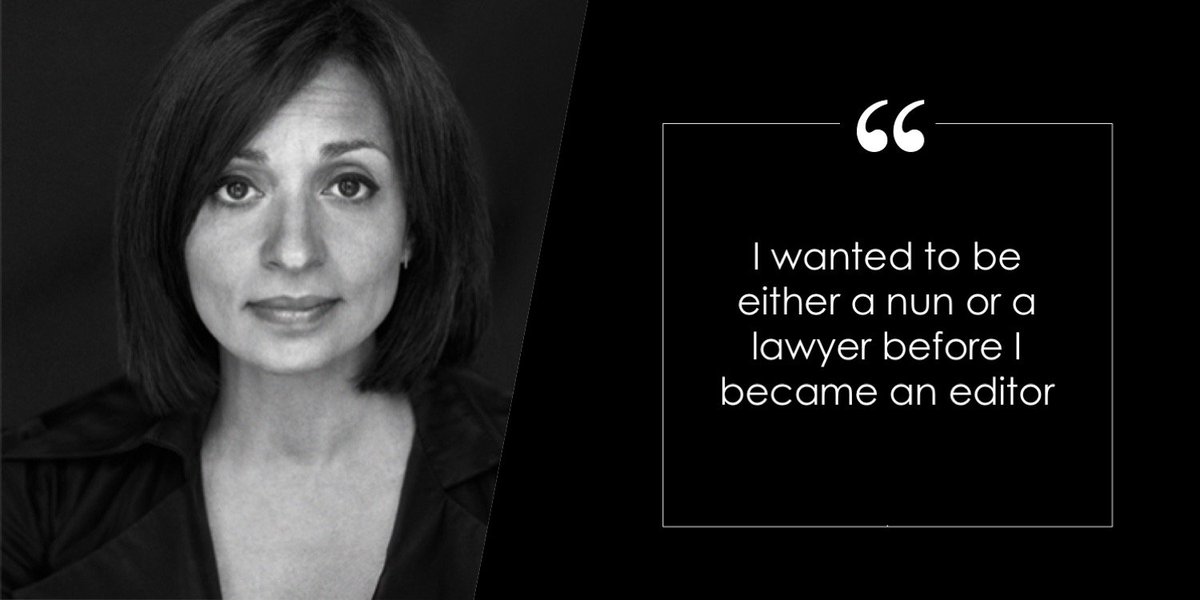 "The image created by 'Devil wears Prada' is still widely perceived but nowadays it seems outdated to me."

Sofia Lucas (Condenast.com)
The current Editor-in-chief of Vogue Portugal since Mateus stepped down is Sofia Lucas. She started at 16 years old working at a menswear shirt shop and from this, she built her skills on tailoring and working with clothing. The first time she was introduced into the fashion industry was as a graphic designer for advertising. Then, she starts working for a newspaper called Hello-style which she claims she hated according to condenast.com. From this, she fell in love with magazines and 30 years later, still does. Lucas not only became passionate about this but was invited, just like Mateus to be the Art Director of Vogue Portugal.
In 2015, her and her husband José Santana created the publishing house Lighthouse Publishing. As she became more known for her role in publishing, she then was able to work with the Condé Nast International team. Once Mateus was no longer in the main role of the magazine, this was when Sofia took on the responsibility.
Vogue Portugal continues to dominate the newsstands and has delivered all of its content as well to its website. Although the original plan for the Editor's-in-chief was not intended to end up at Vogue Portugal, they were able to follow their dreams through hard work. Scroll down to see some of our favorite Vogue Portugal Covers!