Former Victoria's Secret Angel and model from Stockholm, Sweden Elsa Hosk launched a minimalist clothing brand called Helsa Studios. Hosk currently has a little over 8 million followers on Instagram and has been in this industry since as early as 2011. Last August 2022, Hosk announced that she was going to be creating her own clothing line to be sold exclusively on Revolve and FWRD. In September, the brand was officially launched and since then, we have seen two drops including casual, minimalistic and neutral toned athleisure that is perfect for anyone wanting to serve Scandinavian style.
Within this post, you will find all the inspiration and values that Hosk was taking to fully complete her brand and bring her vision to life. You will also find some of the pieces that you can shop on Revolve and FWRD from Helsa Studio including mini skirts, shackets, oversized shirts, cropped t-shirts, and much more! Helsa Studio is the perfect brand for anyone that wants a simple capsule wardrobe, but wants to still encapsulate that elegant everyday look especially when you're on the go or on holiday.
If you loved reading this blog post and have gotten inspiration, leave a comment and let us know on our Instagram @glamourandguide!
---
---
What is Helsa Studio and When Did It Launch?
---
---
On August 16th, 2022, an Instagram page called @helsastudio which is Hosk's brand posted the official logo for Helsa Studio as seen below which would be launching in the months to follow. It was announced later that month that in September 2022, Elsa Hosk's brand would be launching officially for all to shop. When scrolling through the Instagram page for the studio, you can see that Hosk is taking a neutral toned and minimalistic approach with a lot of the promotional photos for the brand including black and white images, her on the beach, standing in the water, walking along rocks and much more.
---
---
When you visit helsastudio.com, you can also see that Hosk's mission with her brand is essentially a love letter to Scandinavia and an ode to the values that she has grown up with in Sweden. Hosk says, "built on simplicity, comfort and minimalism; my love for family and the earth, Helsa offers the most effortless of wardrobe staples. The fabrics, colors and fits are based on my bag of essentials I would bring to spend on summers on the islands outside of Stockholm." You can clearly see these visually whether it's on the Instagram page for the studio, through her personal page where she reflects her own style in classy and elegant ways, or through the actual promotional photos on the Helsa Studio website.
---
---
What Pieces Are Available + Where to Shop?
---
---
Helsa Studio currently carries over 40+ pieces that are available for to shop exclusively on FWRD and Revolve. Some of these include Sateen Mini Dresses, turtlenecks, cardigans, flare pants, pleated pants, cargos, mini skirts, maxi skirts, bustiers, overskirts, poplin dresses, oversized tops, sweatshirt dresses and so much more. Below we have included some images of pieces you can find when shopping for these online. Prices for Helsa Studio range from as low as $38 to as high as $498 so there is a wide variety in range for what you can purchase.
---
---
What is Coming Next For the Brand?
---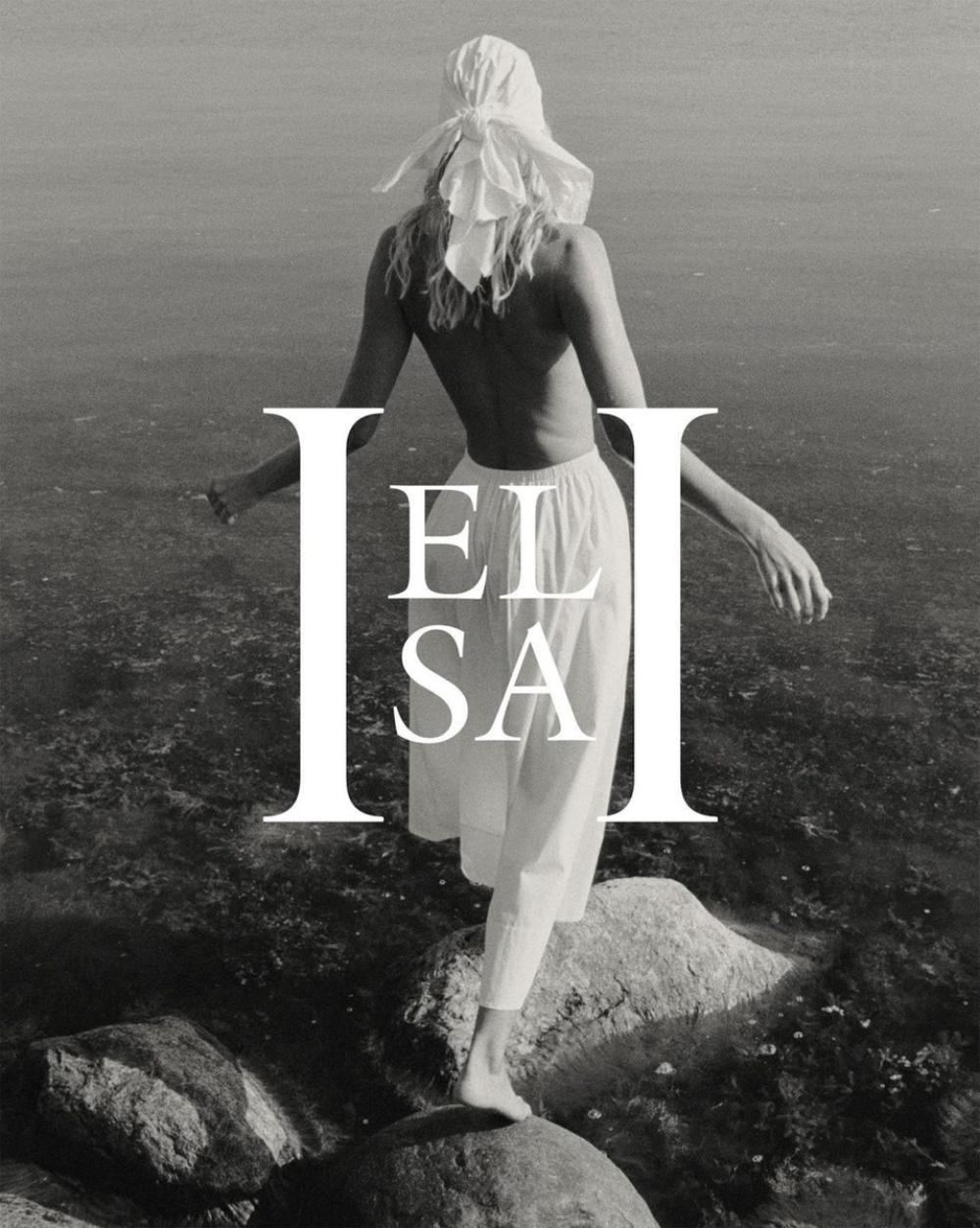 ---
At the moment, there are no accessories such as shoes, sunglasses or bags from Helsa Studio but something that we can definitely expect for future drops and launches, is potentially getting some accessories to go with these luxurious, minimalist pieces. There are only two drops of as of right now that we can see on the official Helsa Studio website which you can visit Drop 1 here and then visit Drop 2 here. Within Drop 1, we can see a lot of pieces perfect for the transition from Spring into Summer such as belted skirts, oversized buttoned shirts, shackets, mini skirts, cargos and more. Within Drop 2, we see more elevated everyday pieces such as blazers, strapless dresses, oversized t-shirts, cable knit cardigans, bustiers, cropped shirts and many more pieces.
Elsa continues to post stunning content on her personal Instagram while she is out and about, working with brands, and continuing amazing partnerships. As for Helsa Studio, we are not sure when a new launch will happen but we will keep our eyes peeled and are so excited for what more the brand will bring!
---
Thank you so much for reading!
Feel free to leave requests in the comments or on any of our social media. Use our #glamourandguide to tag us in your posts. New posts on our blog daily!
Disclaimer: All photos not mine are given credit to their owner/source. Photos which are mine will be included in a caption.
Follow the founder & writer behind Glamour and Guide's posts here — Pamela Valdez & find her on all platforms @pamelamvaldez
---
---